A postcard from 2nd Sunday after the Epiphany 01/16/22
What will you celebrate?
Today the secular world remembers the Rev. Dr. Martin Luther King, Jr. There will be posts on social media, news stories, and speeches that will present Dr. King in black and white photos and film presented alongside his prophetic words.
A more recent trend is to post photos of Dr. King in color photographs. When we only see Dr. King in black and white photos, we think of him and his work as something for a time long, long ago. When we see Dr. King in color photos, he is no longer a distant figure of history.
This year I took notice of people posting pictures of Dr. King with his family celebrating, relaxing, or on vacation. These photos serve as a reminder that Dr. King was a human being whose life consisted not just of work and struggle, but also joy, rest, and celebration.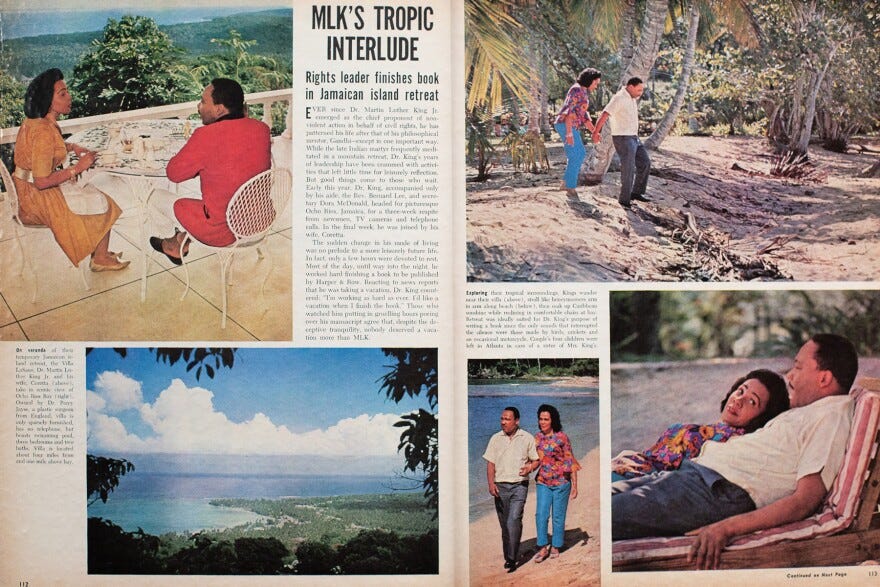 The story of Jesus at the Wedding in Cana reminds us too of the importance of celebration in the life of faith. Jesus, as fully human and fully divine, is depicted as one more guest at a community wedding. Jesus, as fully divine and fully human, invites us to experience God's abundant grace as jars filled to the brim of the best wine offered to keep the celebration going.
In the midst of the busyness of life, how are you experiencing and celebrating God's abundant grace?
---
A sermon from St. Paul's in Greensboro:
Principal text: John 2:1-11
Coming next
The season after the Epiphany helps us find the joy already present in our lives and reflect on God's continuous presence and inspiration for our daily living. The readings also invite us to explore what it means to hear, to listen, to attend to God's spirit in every situation.
Jan. 23 – Messiah, Heflin – 3 Epiphany / Selflessness
Jan. 30 – St. Barnabas, Roanoke – 4 Epiphany / God's voice shapes
Feb. 6 – OFF – 5 Epiphany / God's voice directs
Feb. 13 – Messiah, Heflin – 6 Epiphany / God's voice heals
Feb. 20 – St. Paul's, Greensboro – 7 Epiphany / God's voice calls
Feb. 27 – Messiah, Heflin – Last Sunday after the Epiphany / The Transfiguration