A postcard from the 2nd Sunday after Pentecost 6/6/21
Welcome to Ordinary Time.
We are officially embarked on Ordinary Time—the long green season that stretches over the summer into the fall. The Revised Common Lectionary gives us the gift of Track 1 that offers semicontinuous readings from the Old Testament and the Epistles. This gives us a chance to deep dive into some of God's stories. It is a bit like Vacation Bible School for preachers and grown ups.
So first we will explore how God is at work in the world through the stories of Samuel, Saul, and David.
We begin in the midst of the story, and Israel is stressed out. There are external threats from the Philistines. There are lots of internal problems with corruption. And so the people go to Samuel and tell him to go ask God for a king like all the other nations have. [1 Samuel 8:4-11, (12-15), 16-20, (11:14-15)]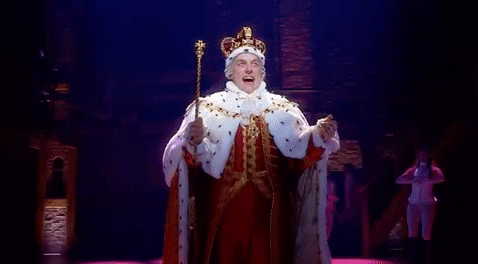 Now God has taken care of of God's people. God liberated them from Egypt. God gave them judges when they needed specific leadership. God even defeated the Philistines for them. But in the mire of their stress and fear they want the assurance of concrete leadership that is familiar and understandable.
God does offer some warning through Samuel of the costs of the comfort of an earthly king, but God remarkably gives them what they asked for. God appears to give up God's sovereignty to strengthen the relationship with God's people.
I listened to a podcast recently that explored the connection of the pandemic to people's faith. Some folks felt closer to God, but for a lot of folks (particularly younger folks) the uncertainty and peril of the pandemic was the final straw for their faith.
The stories of 1 and 2 Samuel that we will hear in the coming weeks invite us to explore how God is at work even when the world seems to be falling apart. As we will see with the story of how Israel became a nation with a king, this was not a quick fix solution. Samuel, Saul, and David are complicated and imperfect people. Things stay messy and uncertain. And in all the human messiness God is at work empowering, responding, and redeeming the people.
Where do you see God at work in you life right now?
---
A sermon from St. Barnabas in Roanoke:
---
Something cool
If you are looking for something cool and are up for a quick trip to Atlanta, Van Gogh: The Immersive Experience is a nice visit. There are several of these types of exhibits traveling the country, a different version will be in Birmingham, AL soon. If you like Van Gogh, it is a fun adaptation of his work.
Coming next
June 13 – St. Peter's, Talladega / "God Sees"
June 20 – Messiah, Heflin / "God Leads"
June 27 – St. Peter's, Talladega / "God Saves"
July 4 – St. Barnabas, Roanoke / "God Unites"